Verse of the Day, May 11, 2020
Matthew 28:5-7 KJV "And the angel answered and said unto the women, Fear not ye: for I know that ye seek Jesus, which was crucified. [6] He is not here: for he is risen, as he said. Come, see the place where the Lord lay. [7] And go quickly, and tell his disciples that he is risen from the dead; and, behold, he goeth before you into Galilee; there shall ye see him: lo, I have told you."
A healthy dose of fear comes over all of us naturally but we shouldn't fear. The women who went to the tomb of Jesus were startled at the angel's appearance. They sought Jesus who was killed three days earlier.
The women were informed that He wasn't there but had risen just as He said He would. They were then instructed to tell His disciples that He'd risen from the dead and would meet them in Galilee.
From the meeting in Galilee, they were confirmed and embolden to testify to us today of His ministry and His coming Kingdom followed by the FATHER's Kingdom. We ought to praise HIM.
Praise the ALMIGHTY today!
Share with someone who may need a word from the HIGHEST today! Read the entire chapter below!
MK
1 In the end of the sabbath, as it began to dawn toward the first day of the week, came Mary Magdalene and the other Mary to see the sepulchre.
2 And, behold, there was a great earthquake: for the angel of the Lord descended from heaven, and came and rolled back the stone from the door, and sat upon it.
3 His countenance was like lightning, and his raiment white as snow:
4 And for fear of him the keepers did shake, and became as dead men.
5 And the angel answered and said unto the women, Fear not ye: for I know that ye seek Jesus, which was crucified.
6 He is not here: for he is risen, as he said. Come, see the place where the Lord lay.
7 And go quickly, and tell his disciples that he is risen from the dead; and, behold, he goeth before you into Galilee; there shall ye see him: lo, I have told you.
8 And they departed quickly from the sepulchre with fear and great joy; and did run to bring his disciples word.
9 And as they went to tell his disciples, behold, Jesus met them, saying, All hail. And they came and held him by the feet, and worshipped him.
10 Then said Jesus unto them, Be not afraid: go tell my brethren that they go into Galilee, and there shall they see me.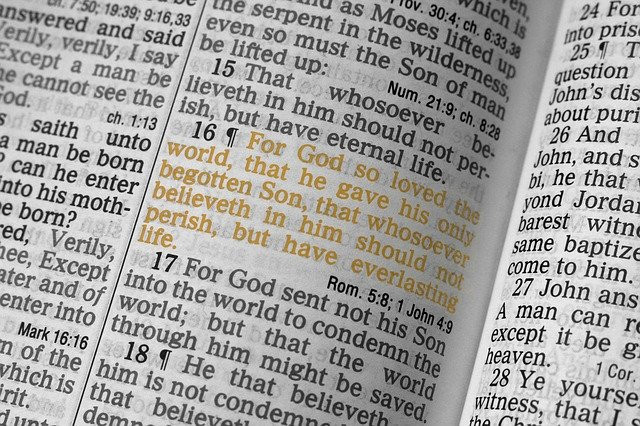 Share a word from God with your friends and family: